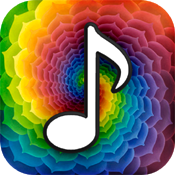 See-J for PC is a unique new visual art and sound work station for PC.
Similar to a VJ, you create visuals to go with sounds and DJ shows, except instead of video content you have the patented See-J kinetic art and sound visualization pallet.
Use your PC laptop or desktop as the control panel and any secondary flat-screen with HDMI for the show display.
Save your "art with music" creations to do pre-show productions and to share with friends.
See-J for PC is Coming Soon – LA Area Beta Testers Wanted
Interested? We are accepting applications for See-J for PC beta testers – if you are currently a VJ or DJ, interested in sound visuals and live in the greater Los Angeles area contact us for more details: